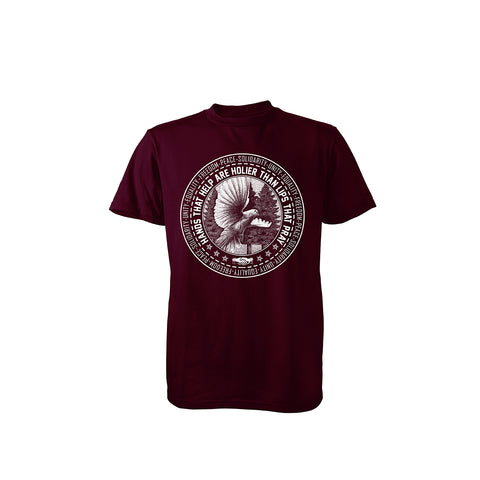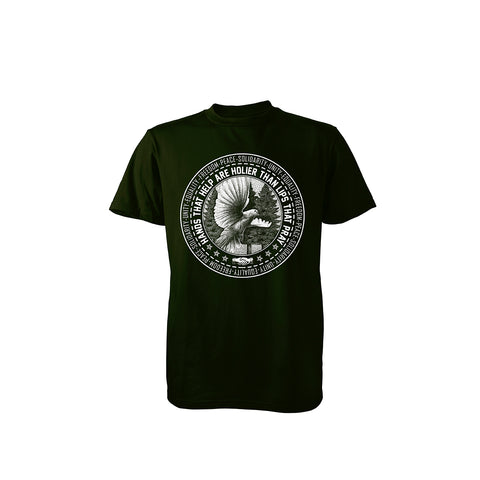 Solidarity Charity T-Shirt (Forest Green/ Maroon)
Pickup currently unavailable
This is a charity product. 100% of the profits will be donated to the Summer Camps "Happy Children and Happy Young People" who's actions are described below.


Hand Drawn Design by Peligro Graphics . 

Show your support for a worthy cause with the Solidarity Charity T-Shirt! This hand-drawn design by Peligro Graphics is made from 100% cotton fabric in striking Forest Green and Maroon colors. Features include open-end yarn, shoulder-to-shoulder neckband, double seam at the sleeves and hem, tubular fabric and high-quality discharge ink screen printing. Plus, 100% of the profits are donated to "Happy Children and Happy Young People", an organization that provides home, psychosocial support and recreational activities to kids in need. Get yours today and make a difference!

Summer Camps Happy Children and Young People
Non governmental, not profitable volunteer organisation, which in its 87 years of action, has fostered 15.700  kids, with the aid of 3.250 volunteers.
Every summer, the camp offers a home and psychosocial support to all kids, irrespective of their origin, nationality, religion, gender, age, family and financial status.
All the activities are organised and put into practice exclusively by the -more than 80 active- volunteers, while in no sector are people employed.
To host for free, 140 children at the camp, money is raised from events, while a substantial part of the costs is covered by sponsorship-offers of money or products, which friends or companies provide.
During the rest of the year, inspirational, creative workshops and recreational activities are organised by the volunteers, for children from institutions, earthquake victims, refugees or kids who live in degraded or isolated areas.
Apart from actions for kids, volunteer training seminars are organised, youth exchanges, mountaineering and trips by the volunteers, while there are also Editorial and Drama groups. Last but not least, continuous systematic work is done by volunteers for the enhancement and maintenance of the facilities and equipment of the camp on Pateras mountain.
Forest Green / Maroon
 100% Cotton T-Shirt
Open-end yarn
Shoulder-to-shoulder neckband
Double seam at sleeves and hem
Tubular fabric
High Quality Discharge  Ink Screen Printing