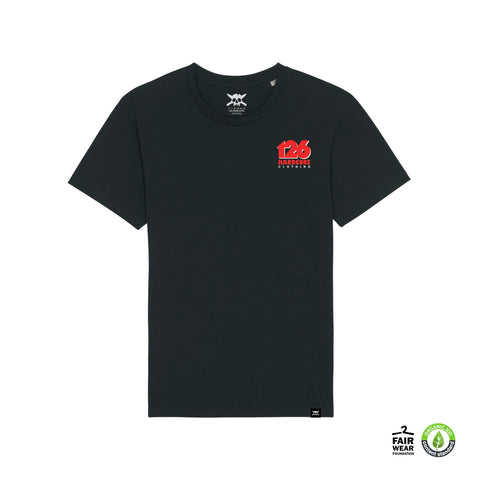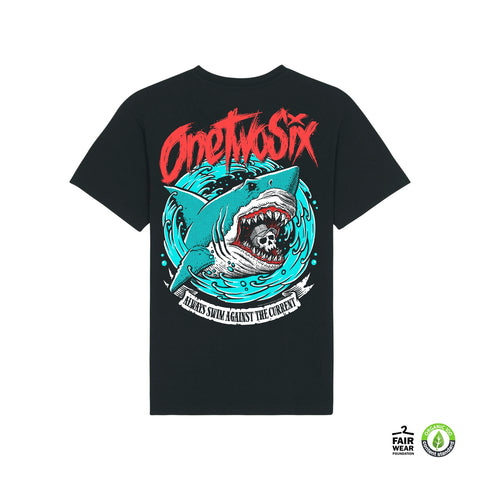 Against the Current T-Shirt (Black/Organic Cotton)
If you are not sure about your size, we 've got size charts right here.
Pickup currently unavailable
Hey, adventure-seeker! Ready to make waves with your wardrobe? Dive into the spirit of defiance with our "Always Swim Against the Current" T-shirt, featuring a cool Jaws movie-themed logo pocket print and a jaw-dropping shark graphic on the back. It's not just a tee; it's a statement about your fearless spirit and love for the thrill.
Crafted with the finest organic cotton, this T-shirt is as comfortable as it is bold. Its relaxed fit and breathable fabric ensure you stay at ease while you navigate through life's uncharted waters. Let this tee serve as your reminder to never settle for the ordinary, always challenging yourself to go beyond the norm.
With the 126 a-la Jaws logo nestled as a pocket print and a striking shark graphic dominating the back, this T-shirt is your perfect companion for beach days, spontaneous adventures, or just lounging with friends. It's a symbol of your untamed spirit, a beacon for those who refuse to conform.
Make a splash in the sea of conformity and grab your "Always Swim Against the Current" T-shirt now. Embrace the thrill of the unknown and let the world know you're not afraid to go against the tide!
Pure Black Color
100% Organic Cotton T-Shirt
Very smooth and soft surface
Thin rib collar
Necktape
Tubular fabric
Unisex
Regular fit