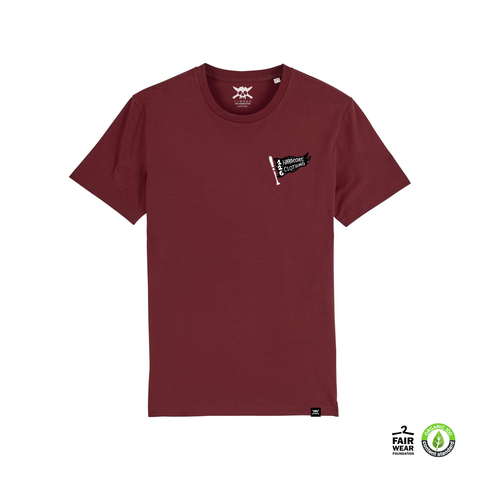 Usanami T-Shirt (Burgundy/Organic Cotton)
If you are not sure about your size, we 've got size charts right here.
Pickup currently unavailable
"Once upon a time, there was a young Asian girl named Usanami. Growing up in a traditional household, Usanami always felt like she didn't fit in. She found solace in punk rock music, and it quickly became her escape from the expectations placed on her by her parents and community.
Usanami taught herself how to play the guitar and started writing her own songs. She formed a punk rock band with some friends and they began playing local shows. Her powerful lyrics, which often dealt with issues of identity and rebellion, resonated with a lot of people in her community.
As the band's popularity grew, Usanami started to gain a following of fans who looked up to her as a leader and a voice for Asian youth. Her performances were always high-energy and passionate, and she quickly became known as one of the most talented and influential punk rockers in her area.
Despite the success, Usanami never forgot her roots and continued to use her platform to speak out against the injustices faced by Asian communities. She used her music to empower others and inspire them to be true to themselves and fight for what they believe in."
This shirt is made of 100% organic cotton and is soft, comfortable, and stylish. It's also environmentally friendly. It features a set-in sleeve, 1x1 rib at the neck collar, inside back neck tape in self-fabric, sleeve hem and bottom hem with wide double needle topstitch. This T-shirt is perfect for any occasion but is limited to just 50 pieces. So don't miss your chance - order yours today!
Specs
Set-in sleeve 1x1 rib at neck collar




Inside back neck tape in self fabric

Sleeve hem and bottom hem with wide




double needle topstitch

Single Jersey 

100% Cotton - Organic

Ring Spun Combed ,

Fabric washed ,

180 GSM